Import MBOX to Outlook 2019, 2016, 2013, and 2010 in simple ways
---
Summary: Many users want to know how to import MBOX to Outlook 2019, 2016, 2013, 2010, and older versions. This post explained different methods to import MBOX files to Outlook. We provided manual ways and a specialized software to make the conversion of MBOX data to Outlook PST easier.
MBOX is the mostly used file format for storing emails. Emails are saved in text format and attachments in encoded file format in MBOX file. It is helpful to move from one platform to another. But if you want to migrate from MBOX email client to Outlook, you need to import MBOX files to Outlook compatible file format.
How to import MBOX to Outlook file?
You have two methods to import MBOX files into Outlook 2019, 2016, 2013, 2010, etc. One is manual method and other is automated method. You can opt any of them however, automated solution is usually recommended.
Manual way to import MBOX files to Outlook
The steps with manual solution to import MBOX files into Outlook may vary from one MBOX client to another. We are sharing steps to import MBOX to Outlook using Apple Mail.
Note: Before you use this method, know that it is lengthy and time-consuming. Also, you need installation of Eudora and Outlook Express on your system for the conversion in addition to Apple Mail and Outlook.
The manual process to import MBOX to MS Outlook is categorized into 4 parts –
1. Export mailboxes to MBOX file using Apple Mail
Launch Apple Mail and choose mailboxes to export.
Select Mailboxes and click on Export mailboxes.
Provide the folder where you want to save MBOX files.
2. Transfer file from Apple Mail to Eudora
Rename exported MBOX file as MBX file
Move this file to Eudora's default location- C:\Documents and Settings\Application Data\Qualcomm\Eudora
Launch Eudora and to open the renamed MBOX file, double-click on the file
Close Eudora
3. Transfer file from Eudora to Outlook Express
Launch Outlook Express.
Go to File tab, select Import and then Messages
From the given list, select Eudora and click Next
Go to the folder where MBX file is saved
Click OK. Then, Click Next, again Click Next. Finally, click Finish
4. Import file from Outlook Express to MS Outlook
Launch MS Outlook
Open File tab. Select Open and then select Import
Now, select Internet Mail and addresses
Click Next and then select Outlook Express
Import Mail option should be checked. Click Next and then click Finish.
After following these steps, Apple Mail MBOX files can be opened easily in Outlook 2019, 2016, 2013, 2010, and older versions.
Automated method to import MBOX to Outlook
The manual method discussed above is free but it can be implemented only if you are technically sound. Apart from this, a lot of time and effort involvement is there with manual solutions. Chances of data loss are high. However, for a simple and trouble-free solution, we recommend to use Mailvita MBOX to PST Converter. This is a smart and tested program with self-expressive features to easily understand without getting any technical training.
Users are free to import MBOX files of all email clients into Outlook file. Moreover, the conversion can be completed smoothly with this software without installing any email client. Multiple MBOX files can be loaded at a time to export into Outlook all versions such as 2019, 2016, 2013, 2010, 2003, etc. 100% safe and trusted conversion is performed by the tool in a few simple clicks.
The best part of this software is you can use it on both Mac and Windows versions. This means MBOX to Outlook conversion on Mac and Windows can be easily performed with this tool. Users can install the software for desired platform i.e. on Mac or Windows OS as per their needs.
To import MBOX files to Outlook, follow the steps with this software –
Download and Launch MBOX to Outlook Converter on any Windows or Mac system.
Now, add MBOX files by click on the Browse button.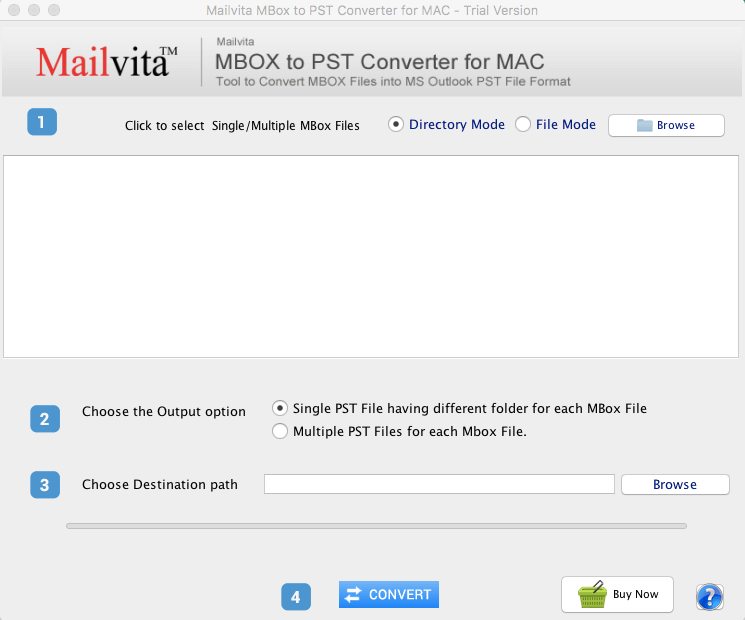 In Output option, select single PST or multiple PST.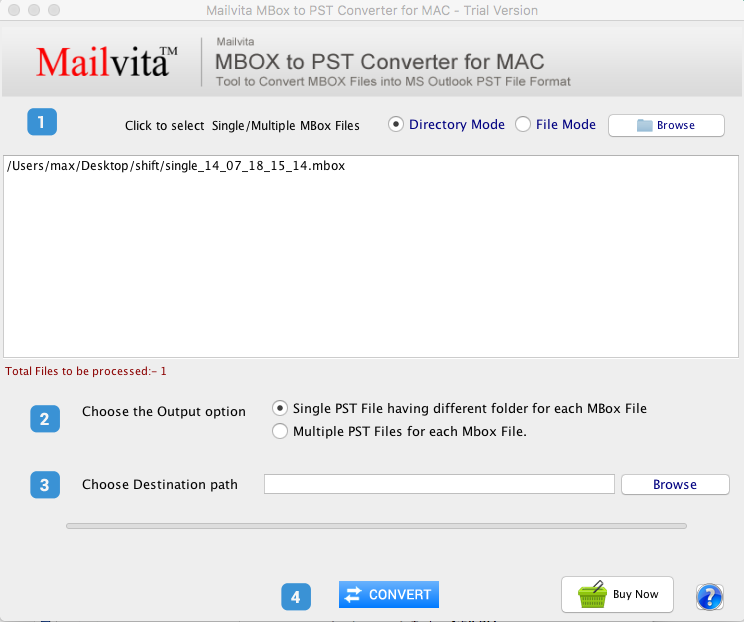 By click on the Browse button, you can mention location to save Outlook PST file.
Press the Convert button and this will transfer MBOX files to Outlook PST file.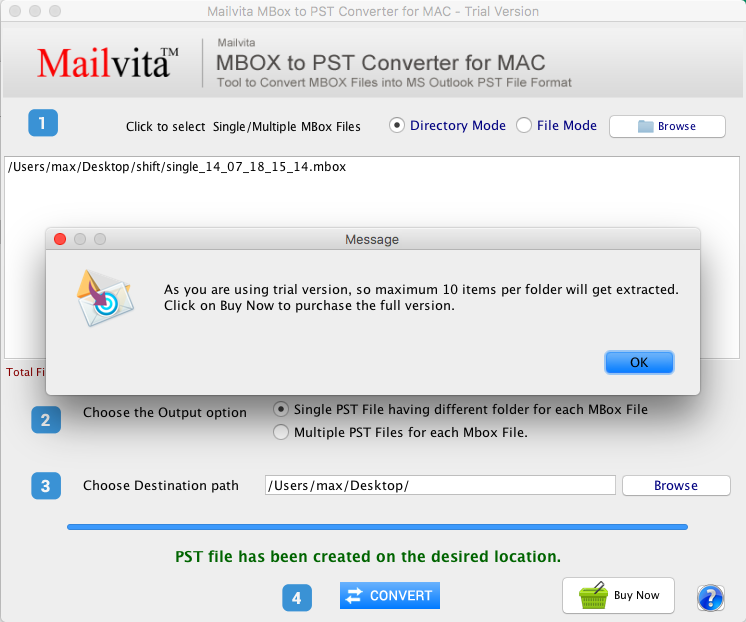 Final Words
If you want to import MBOX files to Outlook, you can take help of the manual solution. But for a simple and efficient solution, try MBOX to Outlook Converter professional solution which is risk-free and designed carefully to fulfill your needs. With this software, there is no compromise to data integrity. Try out the software free of cost before you purchase it. For any help or query, contact our customer support team 24*7.
Frequently Asked Questions