Fixing Error of "Outlook Contacts Not Available in Address Book"
---
---
MS Outlook is a fully-functional desktop-based email client which is much-more than an email management tool. It lets you manage various components like email messages, address book, calendar, events, journals and notes. Further, it provides data security and is user friendly. Therefore, it is trusted to use for business and personal purposes. If you are dealing with the errors of 'Outlook Contacts Not Available in Address Book', fix the problem on your own. Below are methods to follow.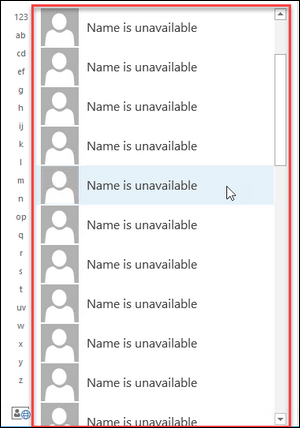 Fixing Outlook 2013 Error of Contact Not Showing in Address Book
At first you need to start .CSV file import process, open MS Outlook in your system and go the 'File' menu
Then, choose 'Open and Export' feature and from there select 'Import/Export' option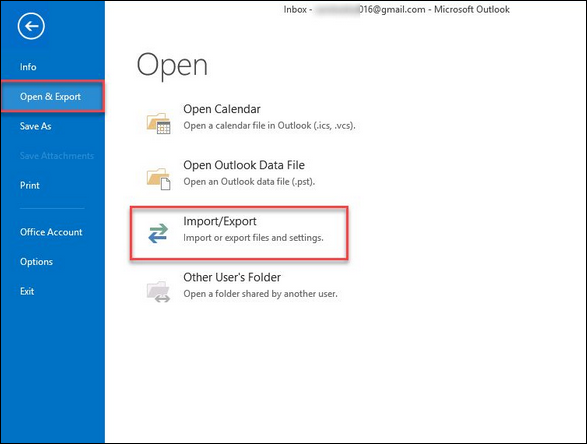 Right after this 'Import/Export' window will pop-up on the current screen. There will be several dialogue, select 'Import from another program or file' and after this press 'Next' tab.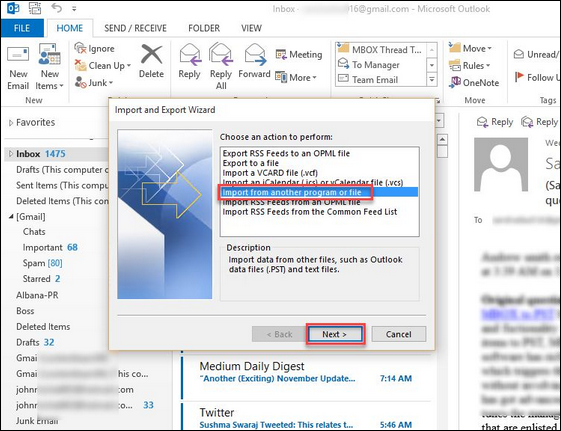 Now select the CSV (Comma Separated Values) option and 'Next' tab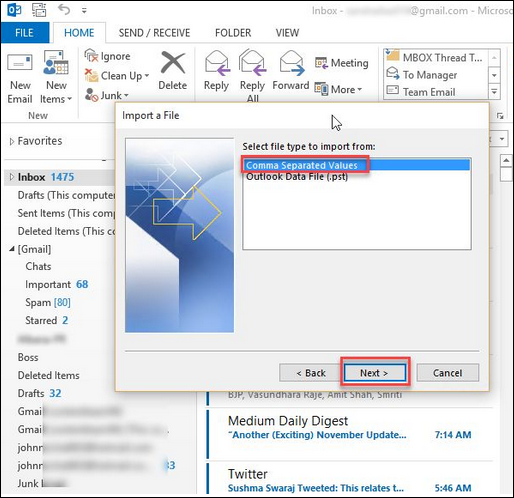 Next, select the CSV file that you have already exported in the above step by 'Browse' tab and after that select radio tab. Prevent to import duplicate items and then click 'Next' button to keep your procedure continue.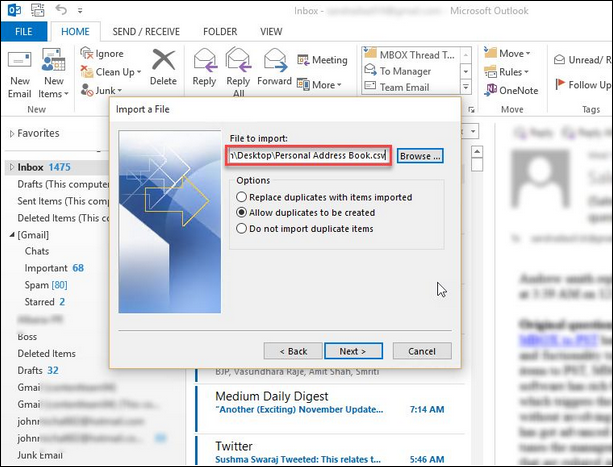 Right after this choose the folder where you want to import the .CSV contacts of MS Outlook. Then, go to the 'Contacts' and click 'Next' tab.
In this step, select 'map custom field' to import each column from .CSV file to Outlook Contacts to avoid the error.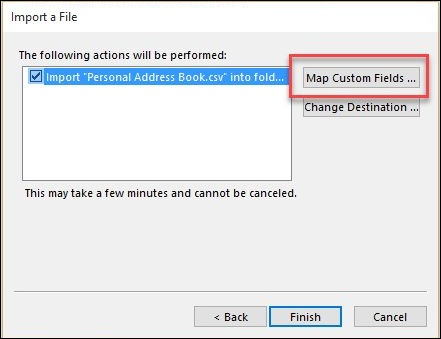 Make sure you follow the step else you may face the error.
For the same, follow the drag and drop feature from the Left Panel to the Right Panel.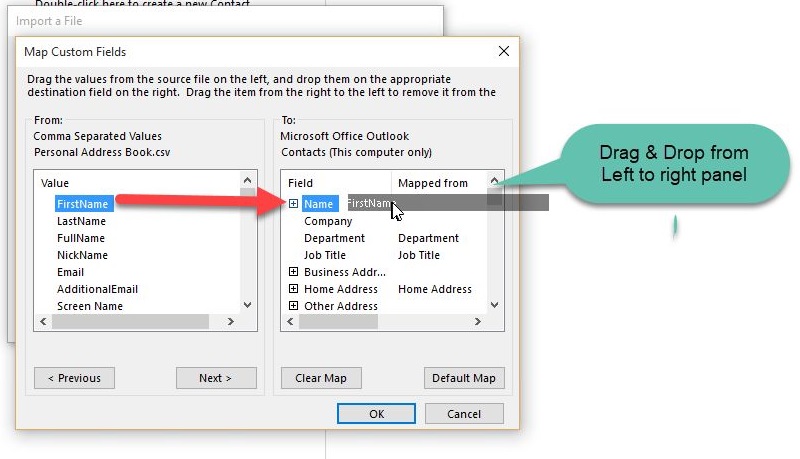 A new window will pop-up 'Import a File'. Click 'Finish' tab and wait until all the contacts transfer successfully.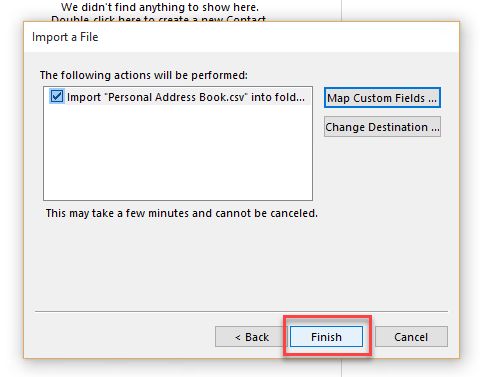 At the end, all .csv contacts transfer to MS Outlook. The same procedure can be followed for Outlook 2007 and below versions.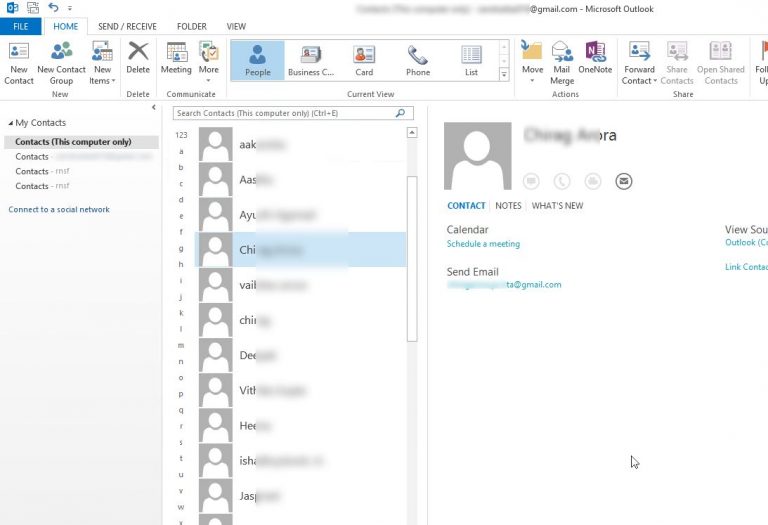 What are Challenges?
There are solutions available to fix the abovementioned errors. The above manual steps can able to import one .CSV file at a time. The discussed feature can be lengthy for those who are not so tech-savvy. These procedures are also time taking. If you miss any step, you will fail to fix the error.
---