Summary: Are you looking to switch from Evolution Mail to MS Outlook? If so, you have clicked the right link. The article conveys the reasons for conversion and how to export from Evolution Mail to MS Outlook efficiently.
Evolution Mail is a free and open-source email client and personal information management (PIM) tool, using by Linux and Unix-like users as an alternative to proprietary email clients such as Microsoft Outlook.
Download For Mac Download for Windows
Evolution Mail holds emails, calendars, tasks, contacts, and memos. It supports multiple email accounts and protocols, including IMAP, POP, SMTP, and Exchange. It supports email encryption, spam filtering, and also supports HTML emails.
In addition to management of emails, Evolution Mail has calendar and task management feature that can synchronize with various online calendars like Google Calendar or Microsoft Exchange. Even after a free application it supports multiple features which could be sufficient for a small organization to manage emails, contacts, and tasks.
Reasons Why Users Like to Move from Evolution Mail to MS Outlook
Compatibility: Outlook boasts a large number of users than Evolution Mail. Organizations consider it a professional application. So, when there is a need of working in a corporate environment user like to move from Evolution Mail to Microsoft Outlook to ensure compatibility with their colleagues.
A Range of Features: Compared to Evolution Mail, MS Outlook has incredible features. Moreover, you can increase the features with the help of add-ons. Some incredible features of Outlook include scheduling, and collaboration.
User Interface: Many users have shared on forum websites that they observe the user interface of Outlook more intuitive and user-friendly than that of Evolution Mail.
Migration: When you want to move from Linux or Unix-like operating systems to Windows, Evolution Mail to Outlook conversion is one of the best alternatives. A PST file of Outlook can hold multiple data.
Integration: Since MS Outlook is the product of Microsoft, it supports seamlessly with other Microsoft Office products, like Office 365, Word, Excel, and PowerPoint, making it easy to share data and collaborate with colleagues.
How to Export Evolution Mail to Outlook?
Here we are revealing two easy steps to export from Evolution Mail to Outlook. The below methods are safe for conversion. You don't require technical assistance for conversion. They are easy to follow. Below are the steps to apply.
Step 1: Extract / Save Evolution Mail Emails files
Step 2: Export Evolution Mail to Outlook
Also Read Related Post:- Move Eudora mailbox to Outlook PST
Step 1: Save Evolution Mail in MBOX Format
There is no direct solution to export from Evolution Mail to Outlook directly. Therefore, our recommendation is to first extract Evolution Mail data to MBOX and then MBOX to PST. It is easy to extract Evolution Mail to MBOX. Follow the given steps:
Open Evolution Mail and choose the desired folder.
Navigate the "File" menu and then choose "Save As."
In the "Save As" dialog box, choose "MBOX" as the file type.
Select an appropriate location to save the MBOX file locally and give it a unique name.
Click on the "Save" button to start the export process.
MailVita MBOX to PST Converter
Instead of looking for a manual process to export MBOX to PST, you can use a professional utility. MailVita MBOX to PST Converter for Mac is one of the best applications to upload and convert data in bulk. The conversion program enables to export data in bulk. The program is lightweight and bug free. The tool has single interface for conversion. It exports data in a few clicks.
Step-2  Export Evolution Mail to Outlook
Download the app and launch it
Select the file mode or folder for conversion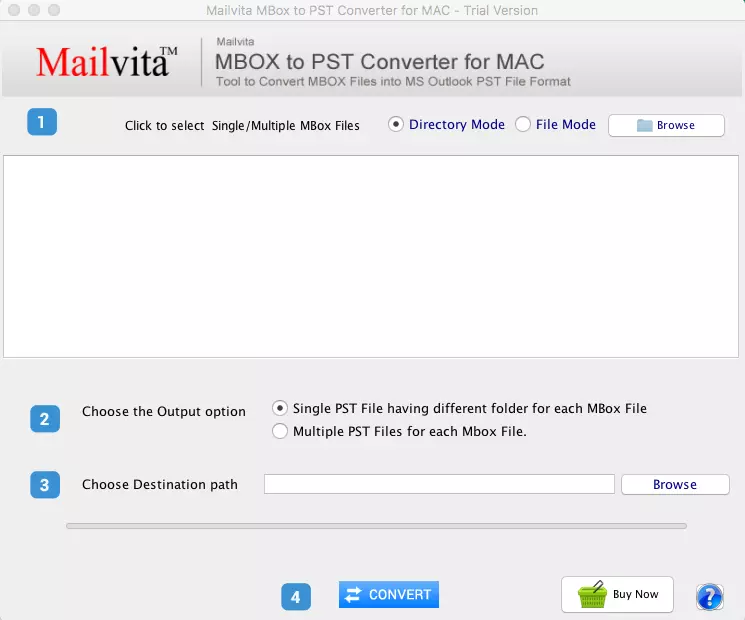 Now, click on the Browse and select the desired MBOX files format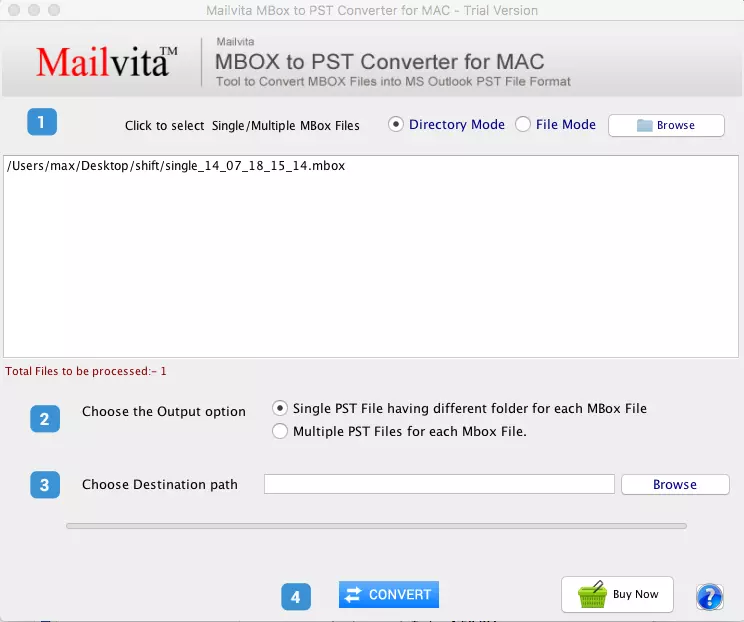 Save data in either single PST file format or multiple PST file format for MBOX file formats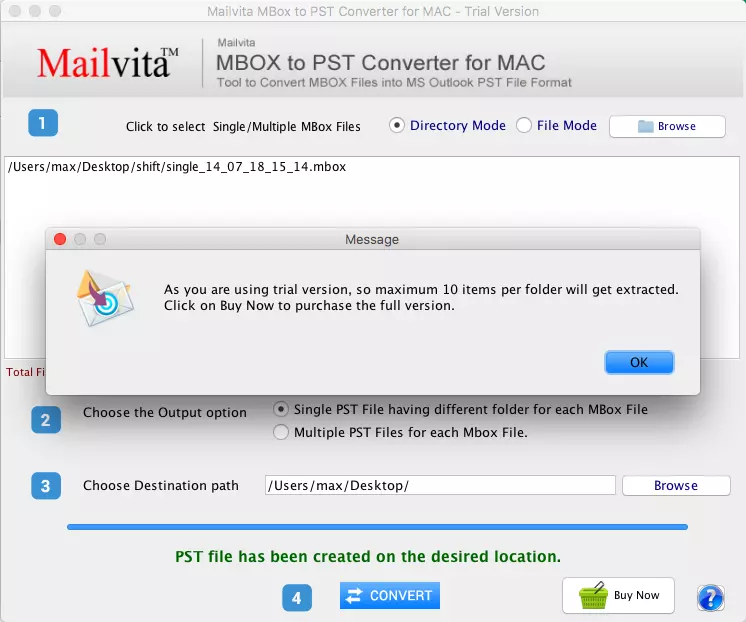 Click on the Browse tab to save the exported data
After that, press the convert button to complete the process.
Below are the Significances of the Application-
Batch conversion: It has the ability to export multiple MBOX files to PST format in one time.
Selective conversion: It allows users to export specific folders or items within a MBOX file to PST format.
Preview option: The application generates a preview of the selected MBOX files on its preview where you can view the links of the uploaded MBOX files.
Preserves email formatting: After conversion, it has ability to maintain the original formatting of email messages during the conversion process.
Retains email properties: The app has the capacity to restore email properties such as To, Cc, Bcc, Subject, and Date during the conversion process.
Supports multiple email clients: MBOX is the file format of multiple email clients apart from Evolution Mail such as Thunderbird, Apple Mail, Entourage, Eudora, SeaMonkey, and more.
No file size limitation: The application doesn't impose any file size limitations for the conversion of MBOX files to PST format.
Simple and user-friendly interface: It user-interface is user friendly.
Conclusion
Follow the given methods and tell us how you find it in the comment section. Does it seem effective to you?