What is MSG File Format?
MSG is a proprietary file format. It means MS Outlook for Windows application supports MSG file format only. An MSG file format can accommodate individual email messages with its metadata, content, and attachments. MSG stands for "message."
Download For Mac Download For Windows
Components of MSG Files or Structure of MSG File Format
An MSG file can hold metadata of emails such as the sender, recipient(s), subject, date, and time of the message as header. It is an important component to organize emails.
After heading, it stores the body text, formatting, embedded images, and any other multimedia elements.
After that, it holds attachments of emails. For attachments, the file format can hold text, images, and other multimedia files.
When Outlook users want to store a specific email to a local folder or want to archive an email, a MSG file is created. MSG file format is suitable for keeping individual email messages. It is a suitable choice for archiving of data.
What is Windows Live Mail & Why Does It Still So Popular?
Windows Live Mail is the product of Microsoft. Now, it is not supported by Microsoft or is discontinued by Microsoft for several reasons. However, it is still so popular among Windows users.  Here we address the reasons for its popularity.
Windows Live Mail is a user-friendly email client. It is easy to navigate its features. It can be handled by users with varying levels of technical expertise. It offers a familiar and intuitive layout.
Windows Live Mail seamlessly integrates with other Microsoft services such as Outlook.com (formerly Hotmail) and MSN Messenger. Users can share emails, contacts, and other databases in a unified platform.
Windows Live Mail gives users the flexible environment to access data offline by saving data in MBOX or EML file formats. You can archive WLM data offline on your system and access it as per your convenience.
Though the email client is old, it has advanced customization settings to organize and manage emails. It allows users to set rules, apply filters, customize the layout and set up email signature.
Windows Live Mail lets users to manage multiple email accounts in the single interface.
It is easy to setup Windows Live Mail. However, the tool is not available these days. It supports protocols like POP3 and IMAP.
For email, it supports features like spell-check, forwarding, composing, and attaching attachments.
These are some reasons why users like to use the WLM.
Manual Solution to Convert MSG to EML file
The below given manual method helps to export MSG to EML. However, the method is not so effective. Sometimes, it doesn't give accurate results. Here are the methods to apply-
Access MS Outlook app on your system
Use the Drag and drop method to export MSG data into EML
For this, go to the File menu and setup the file location
Here you select .txt format and press the Save button.
As you drag and drop the MSG files on EML, right-click on the resultants and change the file extension into EML.
A warning message may appear, here press Yes option
Now, open the EML file on Thunderbird, or any EML-supporting email client.
If you choose bulk data conversion, the manual method may not seem easy and effective. You may end up losing important databases. It is a time-consuming task, and can result in losing attachments. Therefore, the best alternative is to use a third-party conversion program.
Mailvita MSG to EML Converter- The Best Automotive App for Conversion MSG to WLM
Mailvita is a leading Outlook third-party provider. You can get the license of Outlook MSG to EML Converter to get accurate conversion results. The converter is capable of exporting single or multiple MSG files into EML format.
Here are the Features that the App Supports-
Export MSG to EML on Windows and Mac systems
Migrate MSG to EML in bulk or batch
Export only required MSG files into EML format
Support all MS Outlook versions such as 2003, 2007, 2010, 2013, and the latest ones
The interface of the application is interactive
Support Mac OS 10.11, 10.10, 10.9, and other older versions
Steps to Export MSG to WLM
Download MSG to EML Converter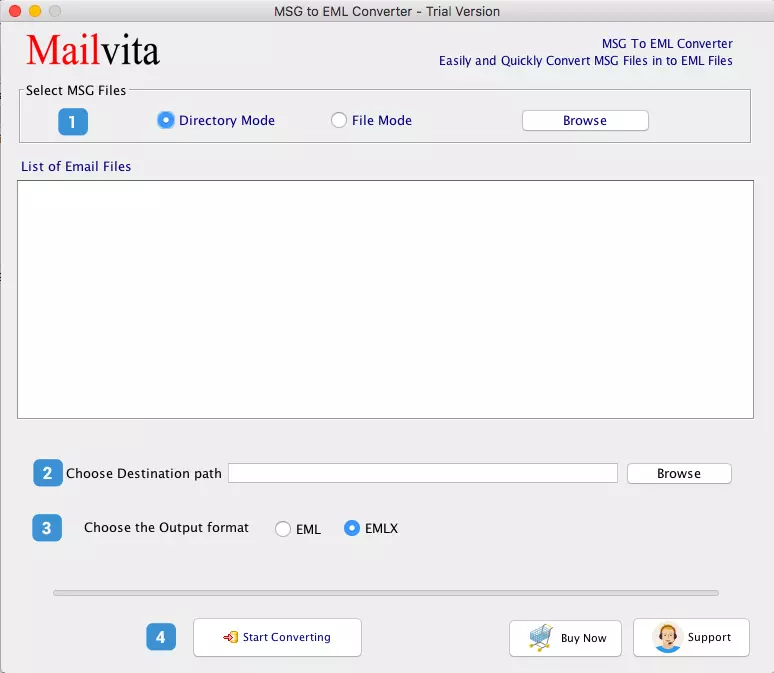 Select the Directory Mode or File Mode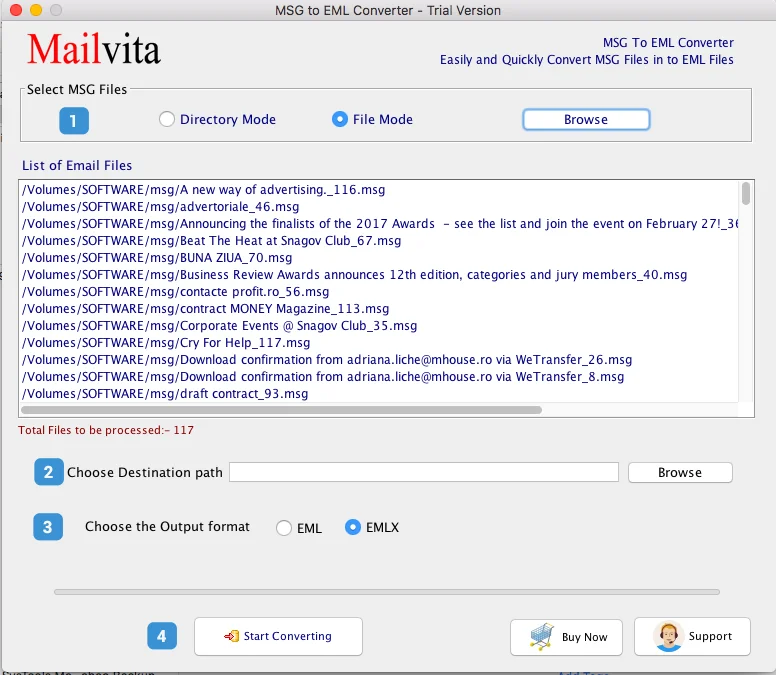 Hit the Browse button to upload MSG files
Click on the Browse button to select the destination to save data
Select the outlook format EML or EMLX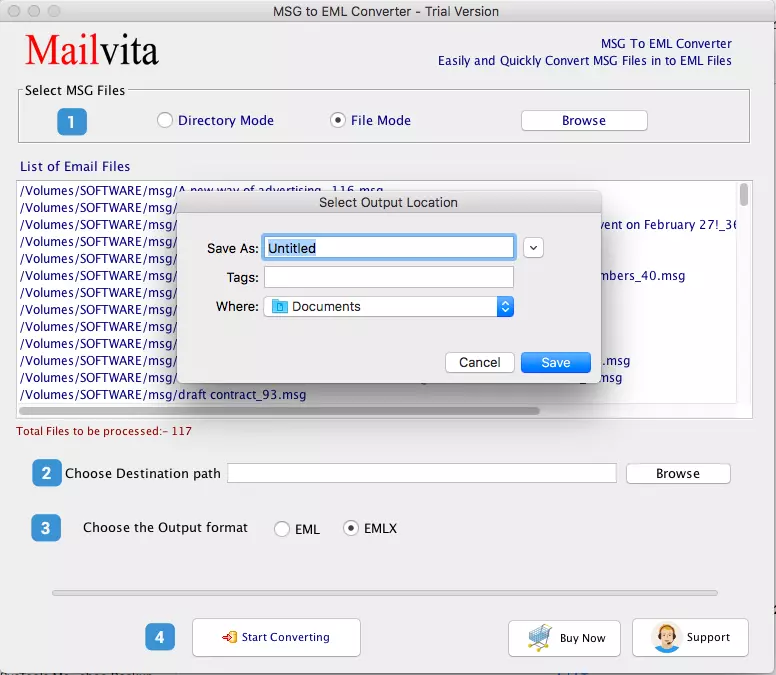 Press the Convert button to complete the process
Final Words
It is a user friendly application to use on your Windows or Mac system. It makes the conversion process easy and accurate. Try the demo version of the app to get the desired results.
FAQs

Q- Can we export single MSG files into EML?

A- Yes, you can consider the app to convert single MSG files into EML file format in a few easy steps.

Q- Do I need to install WLM for conversion?

A- No, it doesn't require WLM installation for conversion. It is an independent program.

Q- How long is the app valid?

A- The licensed version of this application is valid for unlimited duration.